The next Costa Rica Herping Adventure will be at The Arenal Lodge, located in the Province of Alajuela, west of the town of La Fortuna. This is about a three to four hour drive from the Hotel Aeropuerto, depending on driving conditions. I wanted to personally check out this spot for myself to see what to expect with a group there. So, Anne and I set out from Atenas on May 14th. 2013. My plan was to spend two nights road cruising for a least 3 hours each night and then spend two nights on the trails for the same hours.  The trail run was very satisfying and each trip thereafter has been better and better. The Arenal Lodge will be COSTA RICA HERPING ADVENTURE trip location for the foreseeable future.
---
Our first night will be spent at the Hotel Areopuerto a short drive by taxi from Juan Sanataria International Airport (SJO) the country main airport.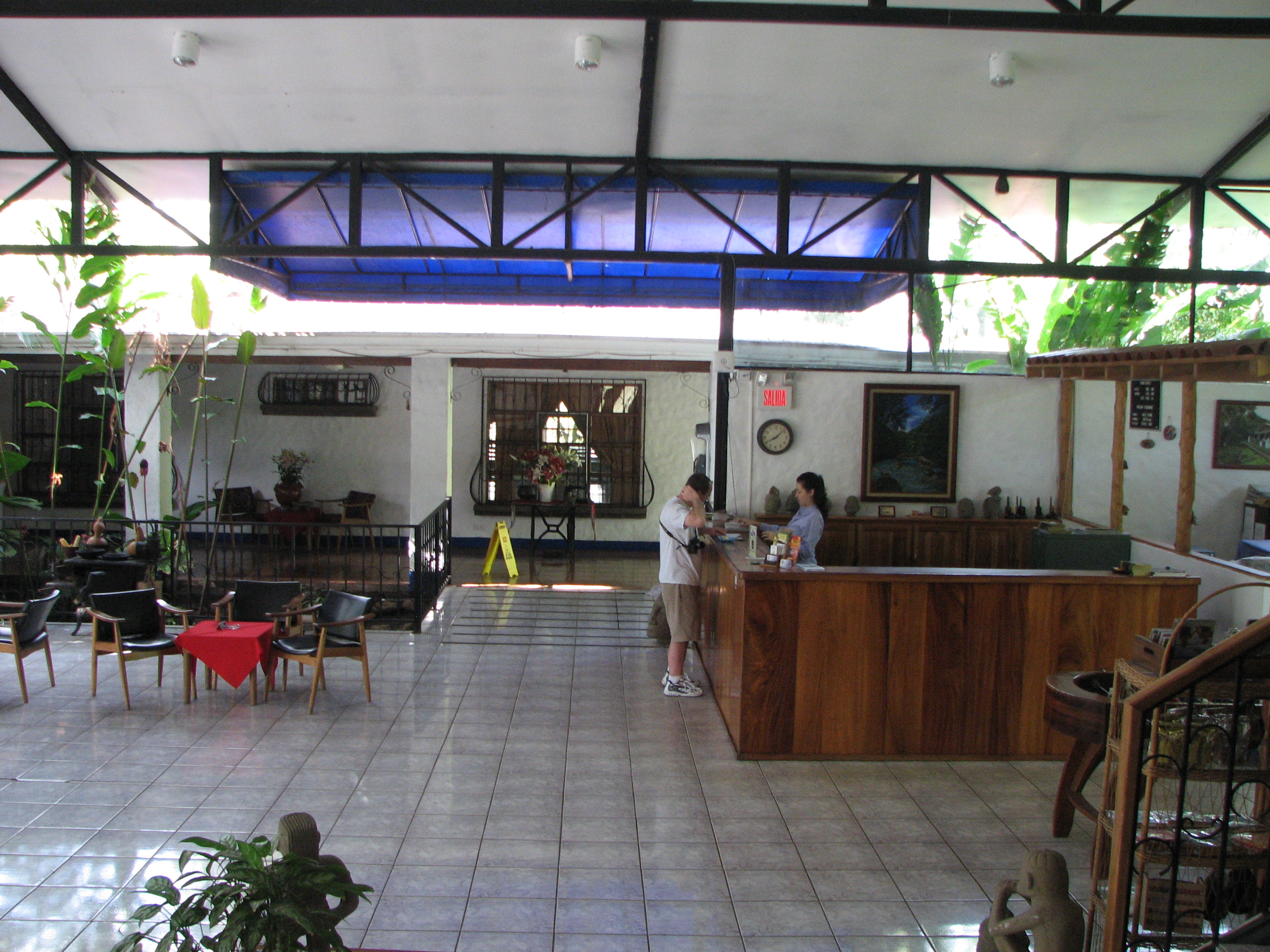 Hotel Areopuerto reception area where you check in.
---
Lobby facing the rooms.
---
Comfortable rooms.
---
Let's take a look at the Arenal Lodge where we stay for 6 herp filled nights!!
---
Arenal Lodge Lobby
---
Rooms with view the Arenal Volcano
---
Infinity Pool
---
Volcano Arenal
---